Themes
Selecting your WordPress theme is one of the first things that you will do after installing WordPress. When selecting a theme, it is important to select a theme that is compatible with your builder.
Two of my favourite themes include Astra theme and Divi theme by elegant themes.
Astra theme is a free theme and very much useable as a free edition but there is a pro version and depending on your needs you can buy a lifetime license. https://wpastra.com/
Divi theme is a paid theme but includes a builder plugin which works together and you can buy this yearly or a lifetime license. https://www.elegantthemes.com/gallery/divi/
I would always do your research if you going to purchase any theme or builder the divi theme does have a 30 day money-back guarantee and their customer support is great.
Install a theme
There are two ways to install a theme if you have bought a theme a download link will be provided for you to upload the zip file to your WordPress.
Go to your WordPress dashboard -> Appearance on left-hand side -> Themes > Add New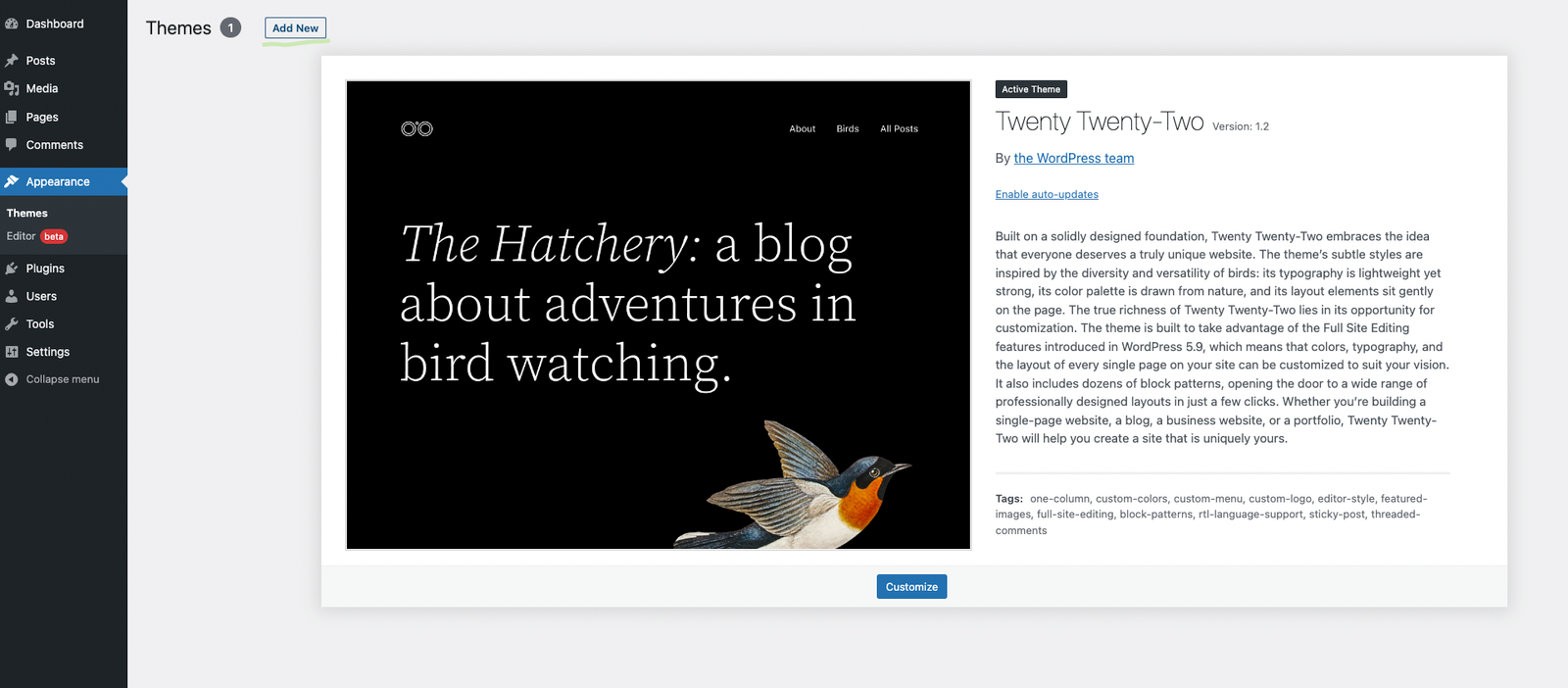 From here there are two options you can search for a theme using the search function or upload a theme if you have the download. The screenshot below – Yellow Line Search, Green Line Upload
Astra Theme
To install the Astra theme simply search in the search bar for Astra -> click on Astra and click on install -> Then click Activate ->
Divi Theme
To install the Divi theme simply click on upload theme -> choose a file will appear, simply select the file you have downloaded and this will then unpack
With Divi and Astra (pro only) you will be asked to put your license key which can be found on the website you bought them on.